ESPECIALISTA EM FILMES DESDE 1972.
FILM SPECIALIST SINCE 1972.   Competence in films, quality awareness and commitment for our customers through individual solutions have a longstanding tradition at POLIFILM. Decades of customer relationships and continued positive corporate development are living proof. We have been increasing our turnover on average by 16% every year since the foundation in 1972.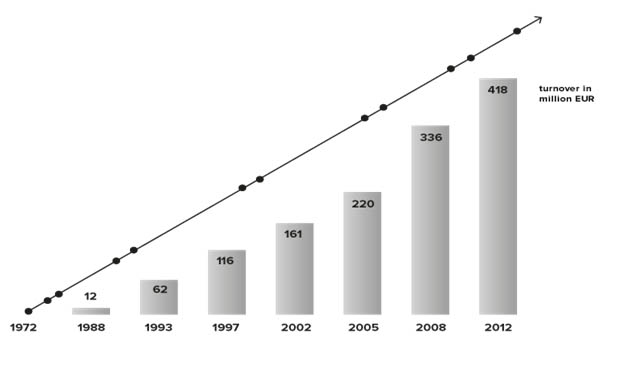 1972 – Foundation of Poli-Folien Vertriebs GmbH. 1979 – Commencement of coating production. 1980 – Foundation of first branch abroa. 1983 – Commencement of film extrusion. 1990 – Purchase of Alphatec International S.A., France (today POLI-FILM France SAS) 1991 – Foundation of ORBITA-FILM GmbH, Germany. 1999 – Foundation of ORBITA-FILM GmbH, Germany. 2000 – Foundation of ORBITA-CAST GmbH, Germany. 2006 – Purchase of 50% of POLEG Plastic Industries (1998) Ltd. 2007 – Both sons of the founder of the company enter the company; Foundation of POLI-FILM (China SuZhou) Manufacturing Co. Ltd., China. 2010 – Commencement of film production at POLI-FILM India Pvt. Ltd., India. 2011 – Both sons are appointed Managing Directors of POLI-FILM Verwaltungs GmbH. 2013 – Introduction of umbrella brand POLIFILM for the group of companies.